There are many varieties of lighted palm tree products available on the internet. The idea of adding lighting to a palm tree at night time can offer a dramatic visual.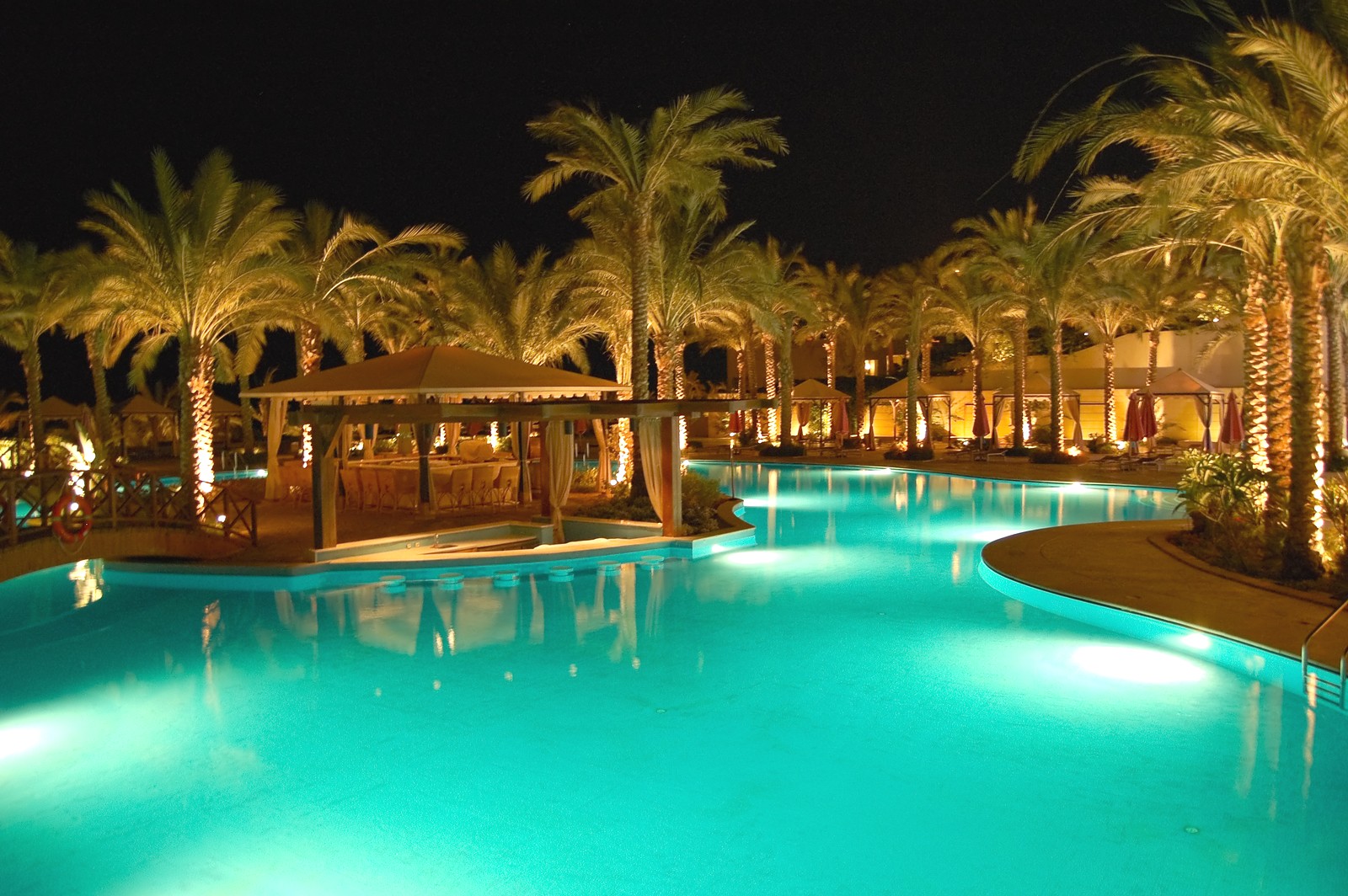 Unfortunately, very few companies offer a realistic looking artificial lighted palm tree. But, lighting up a realistic replica palm tree may offer a better alternative to many other outdoor lighted palm tree products for sale on the market.
Here are three of the most typical varieties of artificial lighted palm trees: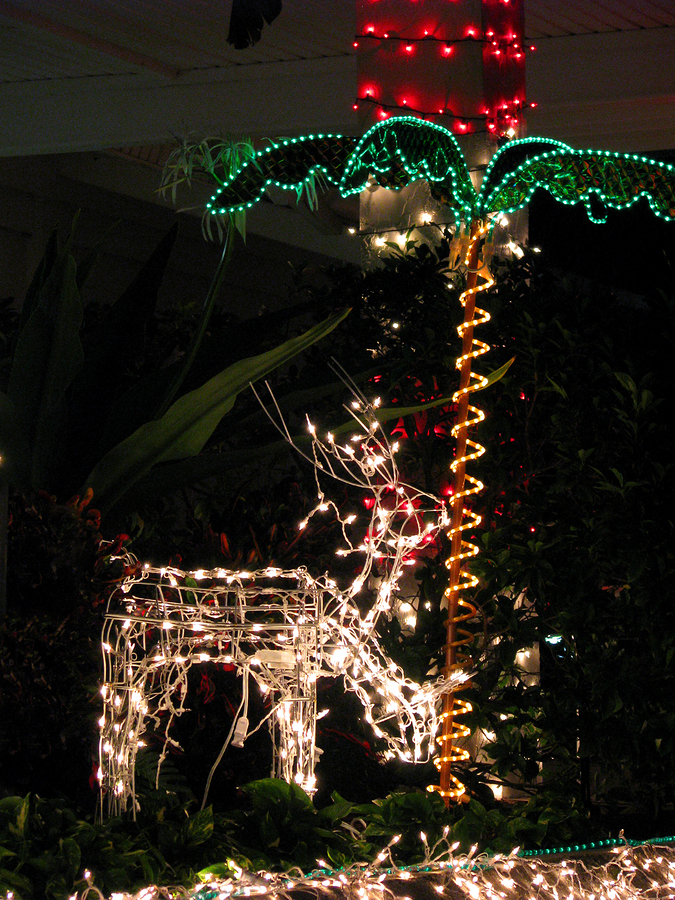 The least expensive pre lit palm tree is typically found at the big box stores. Their trunks are made from a brown material that is similar to a polyester or nylon pipe cleaner. Just like pipe cleaner materials that craft stores supply, which the children enjoy bending into various shapes. And the green leaves are made from artificial Christmas tree leaves.
Another variety of lighted artificial palm trees is available in a 2D form. The trunk is a brown pole that is decorated with green and yellow rope lights. The rope light palm tree leaves are made out of a green shiny metallic plastic material.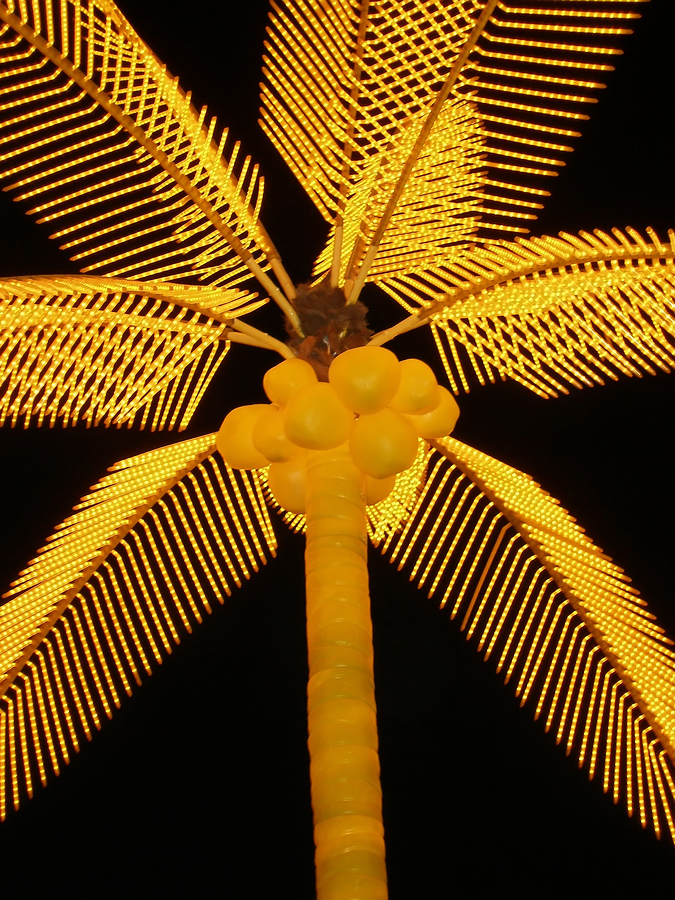 The most popular variety of outdoor lighted palm trees is known as a LED or Neon Lighted Palm Tree. They are available in a wide range of flamboyant colors. They can be as small as a few feet up to 25 feet in height. Most are available only in straight sizes.
These somewhat ostentatious looking trees have been known to attract attention to bars, restaurants, hotels and casinos worldwide. They certainly make a statement at night. In my opinion, during the day due to this plastic palm tree's gaudy appearance customers may not be able to appreciate the impression of a quality establishment.
Although there may not be many realistic lighted palm trees on the market. The basic idea of lighting a palm tree at night is a great visual concept that people can appreciate. This is why many famous resorts and residences light up their landscapes at night time.
For example, in Florida where palm trees grow naturally, it is popular to see these palms lighted up at night time. Up lights can be added to the base of a palm tree. This will show depth and texture by reflecting light at each level of bark, as well as encompassing the globular appearance of the fronds. This image evokes a feeling of true backyard tropical paradise. Since live large palm trees cannot grown in all climates, replica palm trees can be offered as an excellent alternative.
Our company, Oasis Illusions, custom builds botanically accurate Artificial Palm Trees, with absolute realism, texture, and color. These trees can offer the same visual effect at night or during the day as a live palm tree might. They offer an excellent alternative to many other lighted palm tree products, while they can help enhance the atmosphere of fine establishments.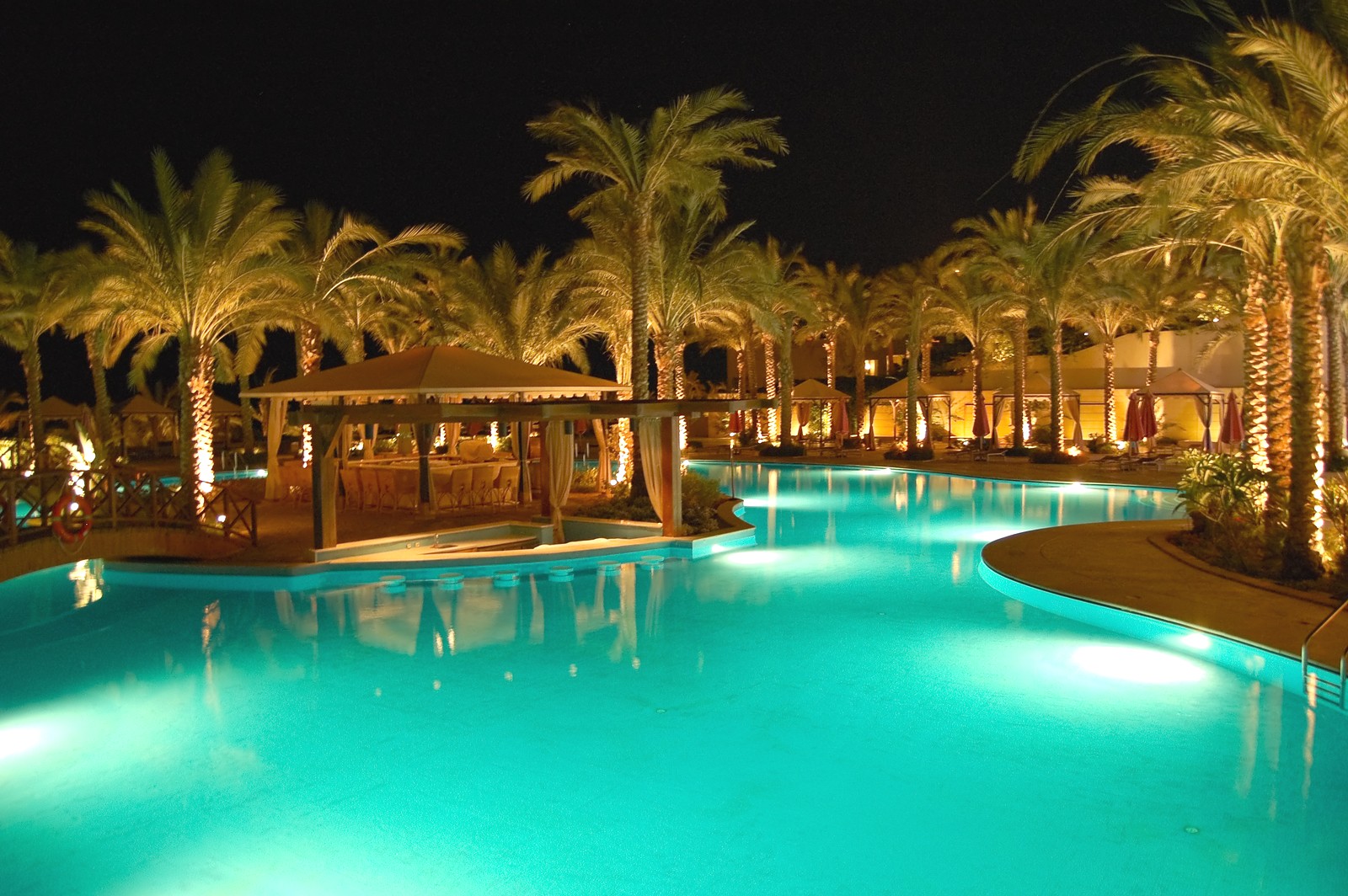 Note: This is a photo of a resort with live palm trees with up lights; however, this concept could be replicated using botanically accurate artificial palm trees.