These preserved leaves will truly excite your senses with the sight of realism, and the feel of real natural palm fronds.
Each leaf has its own unique beauty and character. Unlike silk artificial palm fronds: no two leaves will ever be the same. Hence, natural beauty - nature's handiwork - is what you are purchasing when you choose a preserved palm frond. These are like the specimens taken from live trees that you would hope to find at a nursery.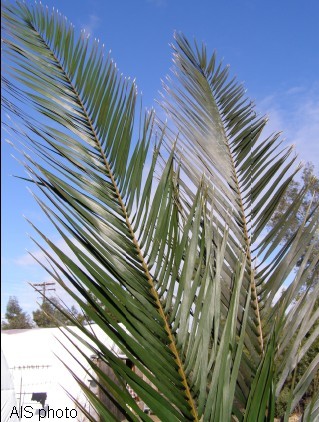 These preserved leaves are supple and smooth to the touch. They were designed not to turn your hand green when you rub the leaf. They do not feel brittle, and even have little brown tips at the ends (beauty marks). These so-called beauty marks are created by nature, providing them with coloring variations or green tones.
Scientifically, the real palm trees leaves are transformed indefinitely. These palm fronds are changed systemically up through the petiole to the leaves (or through the inside of the branch) internally replacing the frond's water with a safe organic formula.
Sizes available for Preserved Phoenix Palm Fronds range from 18 – 80" long
Sizes available for Preserved Washingtonian Fan Palm Fronds range from 24 – 65"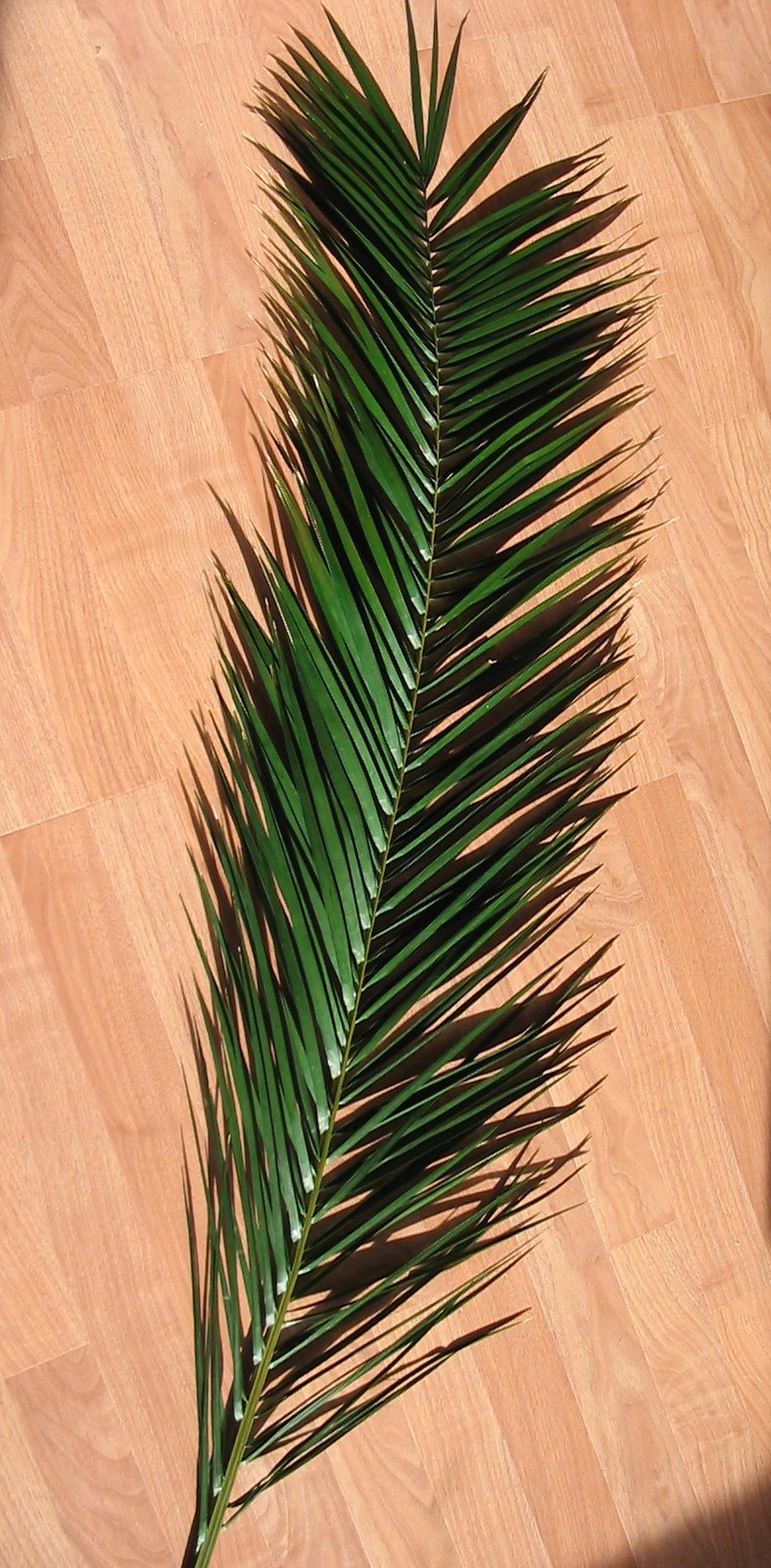 Nature can't produce a palm tree that is completely rot resistant, disease free, insect free, and fire retardant according to the regulations of the U.S. fire marshal.
Our leaves are grown with quality control by a trained horticulturist in the United States. All our preserved palm fronds are provided with a 4 year limited warranty.
Our preserved palm fronds also become (IFR) Internally Fire Retardant, through our systemic preservation. This is important to mention, because other companies may offer cheaper solutions that do not include the Internally Fire retardant process. If it is not internally fire retardant, then it may only be topically fire retardant. When using the less expensive method of spraying topically, it means the application would have to be applied on a regular basis to accomplish the same thing.
The fire retardant formula applied during the preservation process ensures the installation to meet the fire code.
Note: All of Oasis Illusion's Preserved trees are for interior locations only.
The Humidity Levels for the foliage should be between 30 to 75% (never exceeding 75%)
Preserved leaves should not be exposed to direct sunlight, any sort of heat sources, or spotlights near the foliage. They hold up best in an air conditioned or climate controlled room.
Oasis Illusions also offers artificial palm leaves for exterior use. Please contact us.